I've rigged up the model and made a fun little environment for the mostly finalized Knight of Fate character. Here are the pics: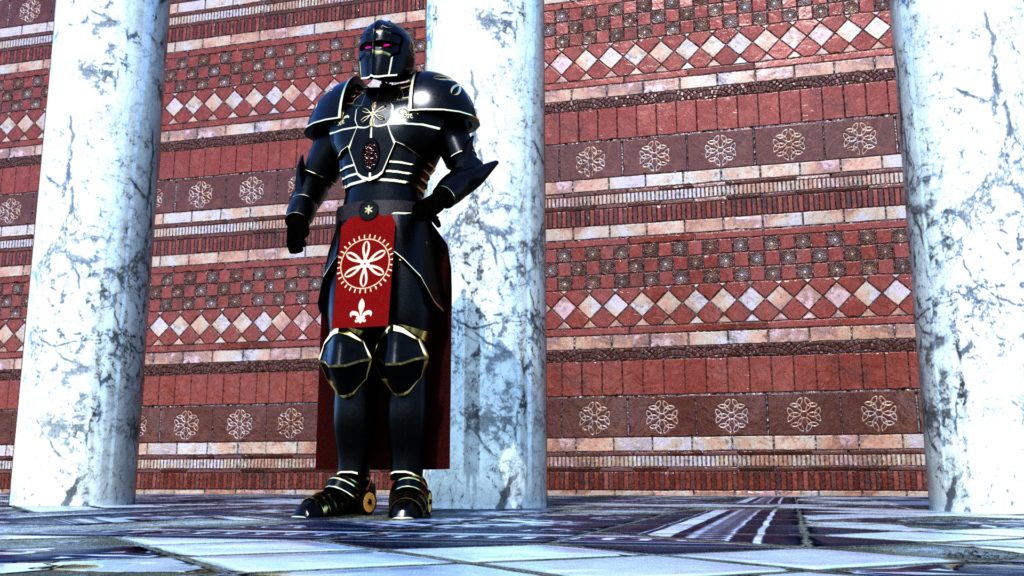 This took me a surprisingly long time to get a decent environment together to show off the character in. It did come together in the end.
He's still not finished though. After all, every Knight needs a trusty blade at his side…
More updates coming soon! As always, like, subscribe, and share!